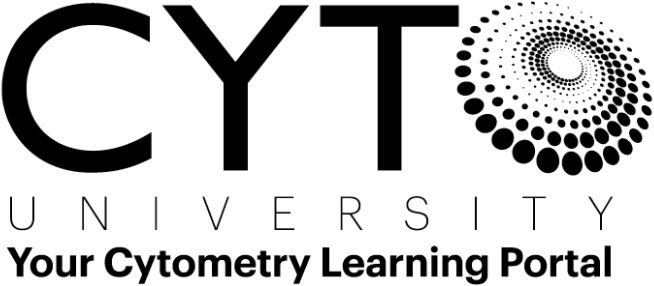 CYTO Virtual Interactive 2021 Oral Presentation - Systems Profiling of Patients with Inborn Errors of Immunity Reveals Peripheral Immune Signatures Associated with Cellular Metabolism and Classes of Genetic Defects.
Register

Visitor - $25
Bronze - $20
Silver - Free!
Gold - Free!
Platinum - Free!
Community Administrator - Free!
ISAC Staff - Free!
Overview
BACKGROUND: The International Union of Immunological Societies (IUIS) characterizes inborn errors of immunity (IEIs) as a broad class of congenital defects in immune-related genes, often predisposing patients to infection, autoimmunity, and cancer. Given a lack of individual cases worldwide, the range of IEIs, and overlapping clinical presentations, little is known about how IEIs impact immune phenotypes and functions, making diagnosis and treatment a challenge. High-dimensional mass cytometric approaches provide the capacity for large-scale deep immune profiling that give critical insight into associations between genetic changes in individual patients impacts their immunophenotypes and identify common cellular features that define IEI subtypes. The goals of this study were to 1) assess the immune, metabolic, and signaling phenotypes within a cohort of 35 patients with molecularly confirmed IEIs; 2) identify common cellular features across disparate pathologies and affected genes; and 3) uncover criteria that may alleviate the clinical burdens in diagnosing and treating patients with IEIs.
METHODS: Pediatric patients and affected relatives with IEIs confirmed by next generation sequencing (NGS) were enrolled in the Human Immune Discovery Initiative at Vanderbilt University Medical Center, Nashville Tennessee USA. Patients were consented (IRB #182228) before blood collection in accordance with the Declaration of Helsinki. Peripheral blood was obtained from 35 patients with known pathogenic mutations, 21 healthy pediatric donors, and 5 healthy adult donors. Eighteen patients with clinical pathology but negative NGS were included to explore CyTOF-guided IEI diagnosis. Profiling of T, B, and myeloid phenotypes and metabolic parameters was assessed using 40+ parameter CyTOF mass cytometry. Cytomic data were analyzed in Cytobank and R. Features were compared with machine learning tools (t-SNE, EMD, RMSD, MEM). Multivariate analysis controlled for confounders.
RESULTS: Clustering of patients' immune features using the EMD metric revealed that, despite encompassing more than 25 genetic defects, patient immune phenotypes fell into one of five pathologic classes: 1) actinopathies, 2) SCID/lymphopenia, 3) apoptotic defects, 4) cell growth/proliferation, and 5) autoinflammation. Clustering on metabolic markers using MEM, patients grouped by metabolic signatures: 1) FAOhigh/OxPhoshigh (CPT1a+8, APT5a+2), 2) FAOhigh/glucose metabolismhigh (CTP1a+5, Glut1+3/Glut3+3), 3) FAOhigh/glucose metabolismlow (CPT1a+5, Glut1-3/Glut3-3), 4) FAOlow/glucose metabolismlow (CPT1a-6, Glut1-2), and 5) FAOlow/OxPhoslow (CPT1a-7/ATP5a-5), highlighting potential immune metabolic programs associated with IEIs.
CONCLUSION: Our data reveal common immune and metabolic signatures in a range of pediatric IEIs. While the IUIS classifies IEIs based on mutation and pathology, our work highlights the importance of immunophenotypes that drive IEI pathology and emphasize a role for metabolic regulation of immunity in contributing to, or resulting from, these pathologies that may lead to clinically viable therapies. We illuminate disparate defects in common immune function-associated pathways and advance our understanding of IEI-associated pathology. Future development of our computational pipeline will provide insight into IEIs in patients with unknown congenital defects in immunity that lead to similar pathological immune and metabolic phenotypes.
Speaker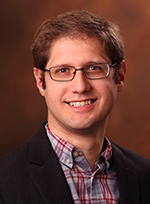 Todd Bartkowiak, PhD
Postdoctoral Fellow
Vanderbilt University
Dr. Todd Bartkowiak is a K00 postdoctoral fellow in the laboratories of Dr. Jonathan Irish and Dr. Rebecca Ihrie at Vanderbilt University. Dr. Bartkowiak received his PhD in immunology from the MD Anderson Cancer Center in Houston, Texas USA. Dr. Bartkowiak has extensive experience in immunobiology, cell signaling and metabolism, and machine learning and analysis of multidimensional data sets. His primary interests lie in understanding the cellular processes that underlie appropriate immune responses and how defects in critical signaling and metabolic immunoregulatory pathways lead to infectious disease, autoimmunity, and cancer. By understanding how immune defects impair immune functions, Dr. Bartkowiak hopes to develop therapeutic approaches that overcome these deficiencies and improve patient outcomes.
Key:

Complete

Next

Failed

Available

Locked
11 Questions
CMLE Evaluation Form
1.00 CMLE credit | Certificate available
1.00 CMLE credit | Certificate available