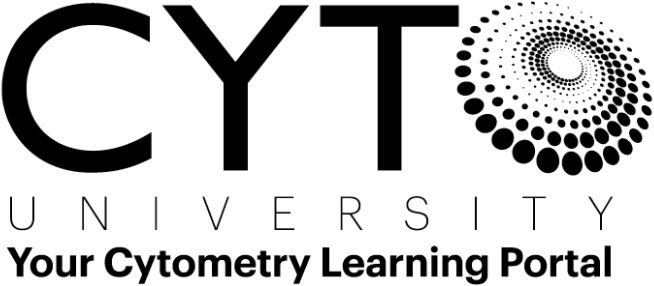 CYTO Virtual Interactive 2021 Oral Presentation - "Immuno-flowFISH": Imaging Flow Cytometry for the Detection of Chromosomal Abnormalities in Multiple Myeloma
Register

Visitor - $25
Bronze - $20
Silver - Free!
Gold - Free!
Platinum - Free!
Community Administrator - Free!
ISAC Staff - Free!
Overview

Introduction: Immuno-flowFISH is a new imaging flow cytometry method that integrates genotype with immunophenotype. Reports show its ability to detect numerical (i.e., +12) and structural (i.e., del(17p)) chromosomal abnormalities in chronic lymphocytic leukemia, achieving greater precision and sensitivity than standard fluorescence in situ hybridization (FISH). Multiple myeloma is a plasma cell neoplasm where chromosomal changes are used to stratify disease for prognosis and therapy. In this study, we assessed immuno-flowFISH for the detection of abnormalities of chromosome number and translocations (i.e. t(4;14) and t(11;14)) in multiple myeloma.
Method: The protocol was initially optimized for fluorophore-antibody and DNA probe combinations, fixation protocols, DNA denaturation, and hybridization conditions, custom probe concentrations (1-8x) and acquisition parameters. Once optimized, blood or bone marrow samples from ten patients with multiple myeloma were analyzed. Red cells were lysed and samples incubated with fluorescently conjugated CD138-BV480 and CD38-AF647 antibodies to identify the plasma cells. FISH probes (Cytocell) were added after membrane permeabilization and heat denaturation of double stranded DNA. Probes (2x probe concentration) to 4p16 (FGFR3-TexasRed), 11q13 (MYEOV-TexasRed), and 14q32 (IGH-FITC) were hybridized at 78oC for 24 hours. Sytox AAdvanced was added as a nuclear stain and a minimum of 10,000 cells acquired on the Amnis ImageStreamX mark II imaging flow cytometer. Plasma cells were gated on dual CD38/CD138 expression and the percent positive for each FISH probe determined by digital imagery and numerical data.
Results: The number of CD38/CD138-positive plasma cells ranged from 0.4 – 99 percent. High quality probe hybridisation was achieved, with greater than 95 percent of cells having detectable signals for each probe. Chromosome abnormalities were present in 5/10 cases and in 0.2 - 51 percent of plasma cells. Two cases had dual signals for IGH-FGFR3 indicating t(4;14) or IGH-MYEOV of t(11;14) evidenced by overlapping FISH spots. There were 3 cases with 3 FISH spots for MYEOV or IGH indicating trisomy 11 and 14 respectively. All results were concordant with diagnostic FISH. In 5 cases there were normal 2 FISH spots for FGFR3, MYEOV, and IGH in the plasma cells. CD38/CD138-negative cell populations also showed diploid signals for all probes.
Conclusion: Immuno-flowFISH was able to detect trisomy 11 and 14 as well as t(4;14) and t(11;14) translocations in immunophenotyped plasma cells in multiple myeloma. This is the first demonstration of the ability of immuno-flowFISH to be able detect chromosomal translocations. This high-throughput automated method has potential advantages over traditional FISH as no prior plasma cell isolation is required, many thousands of cells can be analyzed and the limit of detection is less than 1 percent of positive cells. This requires validation on larger cohorts with additional probes prior to clinical application.
Speaker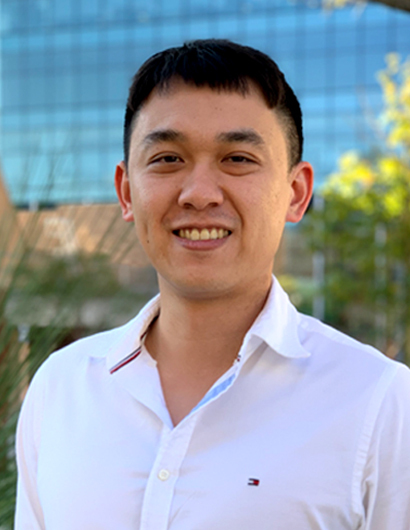 Henry Hui, PhD
Research Associate
Translational Cancer Pathology Laboratory, School of Biomedical Sciences
The University of Western Australia
Dr. Henry Hui is an early career research fellow at the Translational Cancer Pathology Laboratory at the University of Western Australia. He has an emerging international reputation in the development of novel protocols for cellular analysis using cutting-edge imaging and flow cytometry based technology for clinical application. He co-invented an "Immuno-flowFISH" method for imaging flow cytometry, a novel integrated diagnostic test for hematological malignancies and blood-based disorders (e.g., leukemia and plasma cell myeloma). For this co-invention, he was awarded the Innovation Quarter (IQ) Research Innovation and Enterprise prize by the University of Western Australia, and then awarded the prestigious ANSTO 2018 Eureka Prize for Innovative Use of Technology by the Australian Museum. His patented research and world-leading expertise has drawn investment and funding from industry partnerships, government grants, and health-care organizations. This has established global collaborative networks with both industry-leading medical technology corporations (e.g., Sysmex Corporation, Japan) and world-class diagnostic cancer centers (e.g., MD Anderson Cancer Centre, Texas, USA and Addenbrooke's Hospital, Cambridge, UK). Dr. Hui is now currently leading the translational beta testing and commercialization of immuno-flowFISH through this multi-disciplinary collaborative network to establish global adoption of this technology.
Key:

Complete

Next

Failed

Available

Locked
11 Questions
CMLE Evaluation Form
1.00 CMLE credit | Certificate available
1.00 CMLE credit | Certificate available