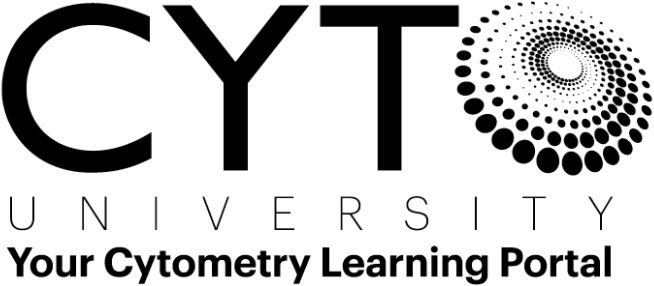 CYTO Virtual Interactive 2021 Oral Presentation - Glycogen Metabolism and HIF-1alpha Sustain Neutrophil Extracellular Trap Formation in COVID-19 Pneumonia
Register

Visitor - $25
Bronze - $20
Silver - Free!
Gold - Free!
Platinum - Free!
Community Administrator - Free!
ISAC Staff - Free!
Overview
INTRODUCTION: A profound dysregulation of immune response causing an exaggerated inflammation is crucial in COVID-19 severe pneumonia, and innate immune cells are main actors in the pathogenesis of SARS-CoV-2 infection. Fine understanding of the mechanisms at the basis of neutrophil functions during SARS-CoV-2-induced acute inflammation remains elusive.
METHODS: We studied 72 patients with severe COVID-19 pneumonia versus 45 age- and sex-matched healthy donors. To characterize granulocytes, venous blood was collected and stained with anti-CD45-FITC, -CD15-APC, CD16-APC-Cy7, -CD11b-PE-Cy7, -CD63-BV421, -CD62L-BV605, -CD66b-PE, -CXCR2-PerCP-Cy5.5 monoclonal antibodies. Samples were acquired by using Attune NxT acoustic Flow Cytometer (ThermoFisher Corporation). Neutrophils' oxygen consumption rate (OCR), respiratory burst, and extracellular acidification rate (ECAR) were assayed by using the Seahorse technology (Agilent Technologies). The expression of main genes involved in glycolysis and glycogen metabolism was quantified by real time PCR and western blotting. Glycogen accumulation in neutrophils' cytoplasm was observed by transmission electron microscopy and quantified by using the Glycogen Assay kit (Abnova). Neutrophils extracellular traps (NET) were assayed by using the NETosis Assay kit (Cayman Chemicals). The single-cell RNA sequencing (scRNA-seq) data from bronchoalveolar lavage (BAL) from patients with COVID-19 and from healthy donors was acquired from the Gene Expression Omnibus (GEO) database under the series number GEO: GSE145926 and was re-analyzed using Seurat v3.
RESULTS: We found that a higher proportion of CXCR2- neutrophils, CD63+ basophils and CD63+ neutrophils was present in blood from severe COVID-19 patients. CD63 is a marker of degranulation, indeed elevated plasma levels of myeloperoxidase and elastase were present in plasma from patients. Neutrophils display reduced OCR, with dysfunctional mitochondria, defective oxidative burst, increased glycolysis. Glycogen was accumulated in the cytoplasm of neutrophils from COVID-19 patients, and increased glycogenolysis was observed. We also found that hypoxia- inducible factor 1a (HIF-1a) is stabilized both in circulating neutrophils and in neutrophils from BAL, and that it can control the level of glycogen phosphorylase L (PYGL), a key enzyme in glycogenolysis. The inhibition of HIF-1a and PYGL abolishes the ability of neutrophils to perform NET.

CONCLUSION: In conclusion, we showed that neutrophils from patients with severe COVID-19 pneumonia have a remodeled metabolism, with increased glycolysis and glycogenolysis, which are crucial for NET formation. This could be relevant for the resolution of inflammation, because excessive NET formation can be detrimental to the host and leads to excessive and sustained inflammation, which is involved in severe COVID-19 pneumonia as well as in several diseases, including non-resolving pneumonias and acute respiratory distress syndrome.
Speaker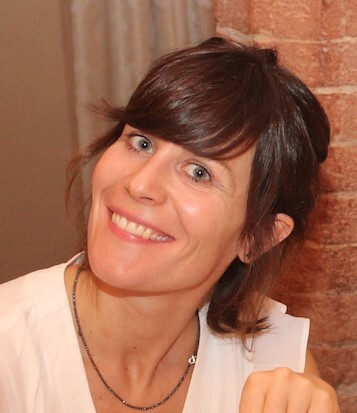 Lara Gibellini, PhD
Assistant Professor of General Pathology
University of Modena and Reggio Emilia
Lara Gibellini is assistant professor of general pathology at the University of Modena e Reggio Emilia, in Italy. In 2010, she obtained her PhD in clinical and experimental medicine from the same University. She worked for several years as a postdoc in the laboratory directed by Professor Andrea Cossarizza. Her research activity is mainly focused on analyzing mitochondrial biology and cellular metabolism in several physiological and pathological settings, including viral infections and cancer, and in complex cellular responses. More recently, her work has been dedicated to the identification of metabolic changes in innate immune cells in COVID-19. Her scientific activity has been presented in 70 publications in peer review international journals and several poster and oral presentations at national and international meetings. She is an ISAC Marylou Ingram Scholar.

Key:

Complete

Next

Failed

Available

Locked
11 Questions
CMLE Evaluation Form
1.00 CMLE credit | Certificate available
1.00 CMLE credit | Certificate available