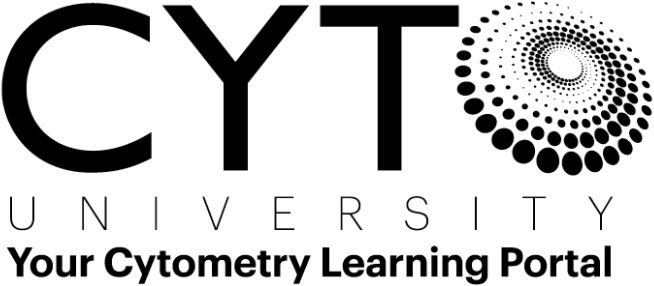 CYTO 2022 Plenary- Cytometry Data Science, Standards, and Integration
Register

Visitor - $40
Bronze - $32
Silver - Free!
Gold - Free!
Platinum - Free!
Community Administrator - Free!
ISAC Staff - Free!
Speaker: Lili Wang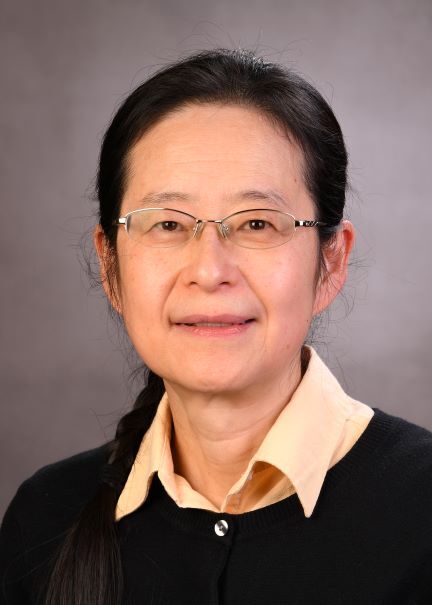 Background
Dr. Lili Wang is a Senior Scientist at NIST and a leading expert in quantitative flow cytometry critical for diagnostics and advanced therapeutic development. She serves as the Manager for the NIST Flow Cytometry Standards Consortium, a major Public-Private Partnership with key stakeholders from other agencies, industry, and academia, where she and her team work with consortium members to address pressing measurement and standards needed for bioassays, including SARS-CoV-2 antibody testing for diagnostics, vaccine testing, surveillance. In collaboration with WHO, her team has established multiple standards, including critical reference materials for HIV/AIDS monitoring, stem cell counting for blood transplantation, and most recently, the first international serology/antibody standard. She serves on multiple professional committees and published over 100 peer-reviewed articles. She is a recipient of the 2020 and 2021 US Department of Commerce Gold Medal.
Speaker: Smita Krishnaswamy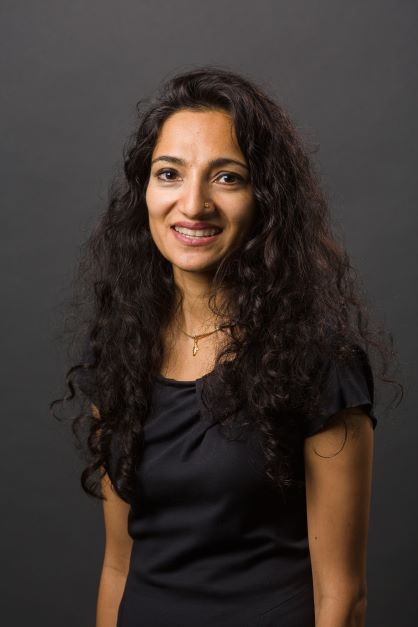 Background
Smita Krishnaswamy is an Associate Professor in the department of Genetics and Computer Science at Yale, a core member of the Program in Applied Mathematics, Computational Biology and Interdisciplinary Neuroscience. She is also affiliated with the Yale Center for Biomedical Data Science, Yale Cancer Center, and Wu-Tsai Institute. Smita's research focuses on developing deep representation learning methods that use mathematical concepts from manifold learning, data geometry, topology and signal processing. to denoise, impute, visualize and extract structure, patterns and relationships from big, high throughput, high dimensional biomedical data. Her methods have been applied to a variety of datasets from many systems in cancer biology, immunology, neuroscience, and structural biology.
Smita teaches three courses: Machine Learning for Biology (Fall), Deep Learning Theory and applications (spring), Advanced Topics in Machine Learning & Data Mining (Spring). She completed her postdoctoral training at Columbia University in the systems biology department where she focused on learning computational models of cellular signaling from single-cell mass cytometry data. She was trained as a computer scientist with a Ph.D. from the University of Michigan's EECS department where her research focused on algorithms for automated synthesis and probabilistic verification of nanoscale logic circuits. Following her time in Michigan, Smita spent 2 years at IBM's TJ Watson Research Center as a researcher in the systems division where she worked on automated bug finding and error correction in logic.
Key:

Complete

Next

Failed

Available

Locked
CYTO 2022 Plenary, Cytometry Data Science, Standards, and Integration
Recorded 09/06/2022
11 Questions
CMLE Evaluation Form
1.00 CMLE credit | Certificate available
1.00 CMLE credit | Certificate available